This summer holidays MPEA & MEA Central partnered together to deliver a national pilot NIKE Open Door & HAF funded Summer Scheme.
The Summer Scheme has enabled MPEA and MEA Central to:-
Respond to the needs of local families and their children – in particular those in receipt of Free School Meals.
Keep children and young people safe, provide a positive nurturing environment where children can make new friends and enjoy a happy social & active environment.
Support the children's health and wellbeing – providing positive, fun physical activity, a healthy, nutritious breakfast and lunch for all.
Put MEA Central at the heart of it's community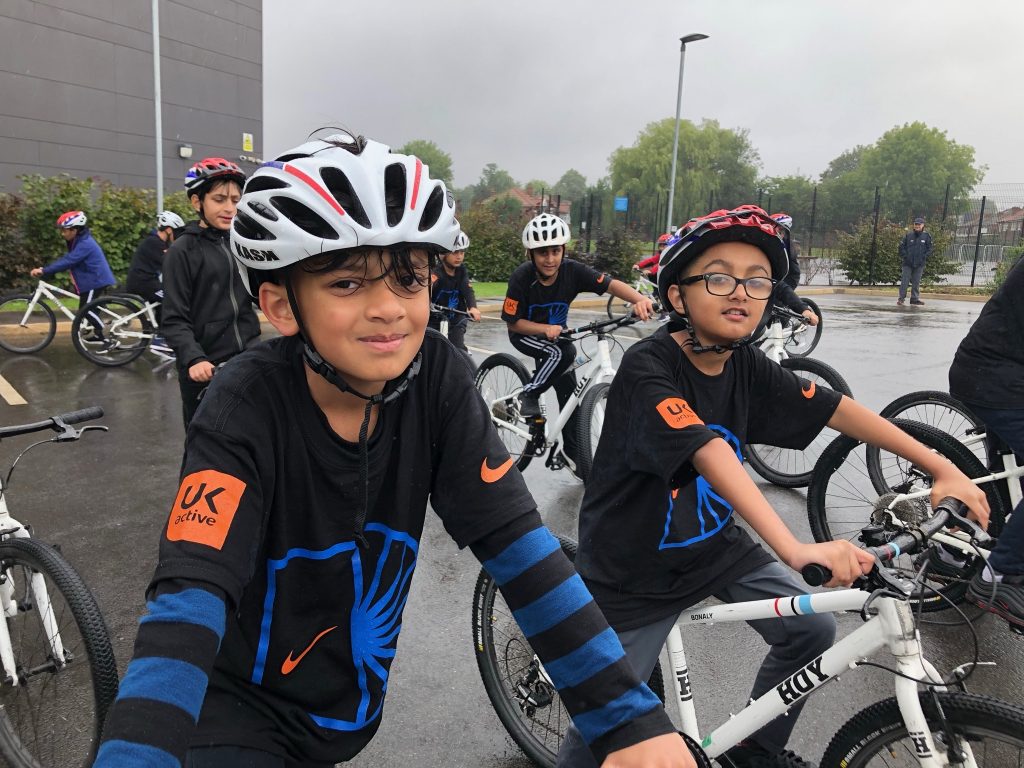 Our partners made this possible
Our thanks and gratitude to the partners that have supported the development of this programme. The programme was delivered as a result of a partnership between Nike and UK Active's Open Doors national pilot, Dept. for Education, Greater Sport, HAF funding, provided by Manchester City Council and Manchester Active,Manchester School's PE Association& MEA Central.
We had visits from lots of special guests
We would like to thank all of the enthusiastic visitors that came to support, talk to the children and participate in activities. In particular, our thanks go to our partners at Nike and UK Active who enabled four inspirational athletes to visit. They were:-
John McAvoy         Inspirational speaker, Triathlete
Lauren Quigley       GB & Olympic Swimmer
Kane Mousa            MMA fighter
Tommy Doyle          Manchester City FC player
Student feedback
Shazia " It's amazing and helps me overcome my fear of doing some sports. I want to go every day but it's only 2 weeks. I hope this continues every year. THANK YOU."
Hardeep. "If I wasn't at Summer School I'd probably be on the Playstation. I've learnt so much about sports and I can't believe the amount of special achievement awards and medals I've got."
Hafsah "I love this club because it's so much fun and you get to do different activities every day.
Rasheli "I love it! It is great doing activities in the holidays. I met lots of new friends!"
Durga "This was the best programme ever. Thank you to all sports leaders and coaches".
Parent's feedback
Nareshi "The programme has really helped me. My daughter met new friends. Thank you sports coaches and leaders for giving up your time."
Chandri. "It's been hard to find activities for the kids and some are very expensive, especially if you have more than one child. My children are quite shy. My son really struggles with socialising and this has really helped his confidence and social skills. I would love it if there were more opportunities like this and after school for working parents lie myself."
Adeel "My kids have loved it. I have seen both my children become more confident making friends and meeting new people. It's really helped keeping the children busy and also learn new skills. We're looking forward to the next holiday programme."
Sarah "This programme has been a real confidence boost for my daughter. She has autism and lacks confidence and this has really helped her. She has enjoyed learning new skills and sports. I hope the programme continues The staff involved have been very helpful."
Staff comments
Mr Caslake, Head of PE
"This was about so much more than just sport. The children were active all day and were encouraged to try a range of new and different activities led by enthusiastic coaches. The food was healthy and nutritious. Their enjoyment was clear with smiles all round. Health, wellbeing, confidence, resilience, friendship. It's been a very successful programme."
Rebecca Jaggers
"What a lovely opportunity it has been to coach children in a relaxed atmosphere. The students have all benefitted mentally, physically and socially from the experience and will have a flying start as the new school year commences."
For the full report go here
Social Share