Congratulations to all teams competing the Table Tennis U13 Team competition.
Teams played a mix of singles and doubles with some excellent play and real talent on show.
Chorlton High South beat Wright Robinson in the boys final, but only on a count back of games and points, it was very close but a win nonetheless. Well done to CHS.
Our Lady's beat King David in the girls finals, not bad for a last minute entry!
Girls results:-
Our Lady's
King David
Boys results:-
Chorlton High South 1
Wright Robinson
King David 1
William Hulme 1
King David 2
William Hume 2
Our Lady's
Chorlton High South
Many thanks to all staff who helped manage the event.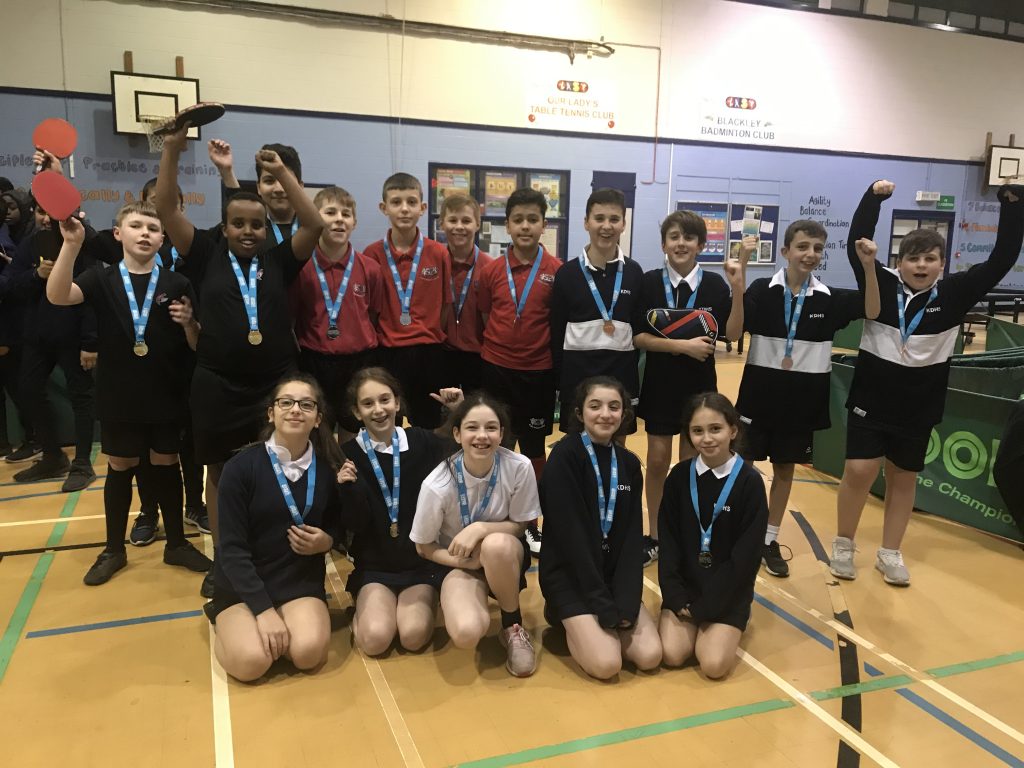 Social Share