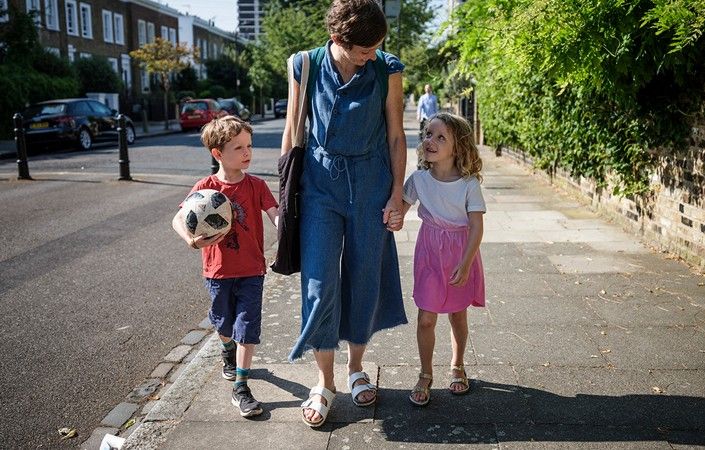 Get Out this May – the 2021 GM Walking Festival
There's a range of activity ideas for the whole month of May to inspire, motivate and encourage as many people to get out and walk this May.  #GetOutThisMay. Using 3 levels of calendars for the month, providing activity ideas as a visual prompt we hope that lots of people across Greater Manchester will walk more during May.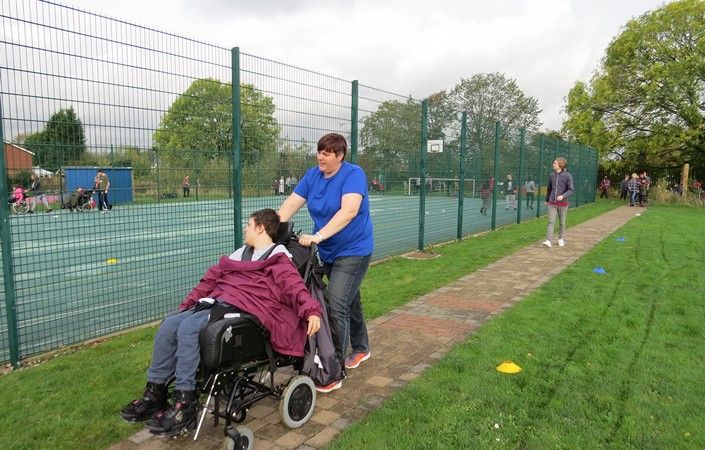 What would you pledge to do?  Get outside for 10 minutes every day in May? A GM Daily Mile?  10,000 steps each day in May?  45, 60 or 90 miles in May? The calendar downloads below have ideas to help provide interest for local walks #WalkFromHome
You can mix up any of the ideas and suggestions, or create your own!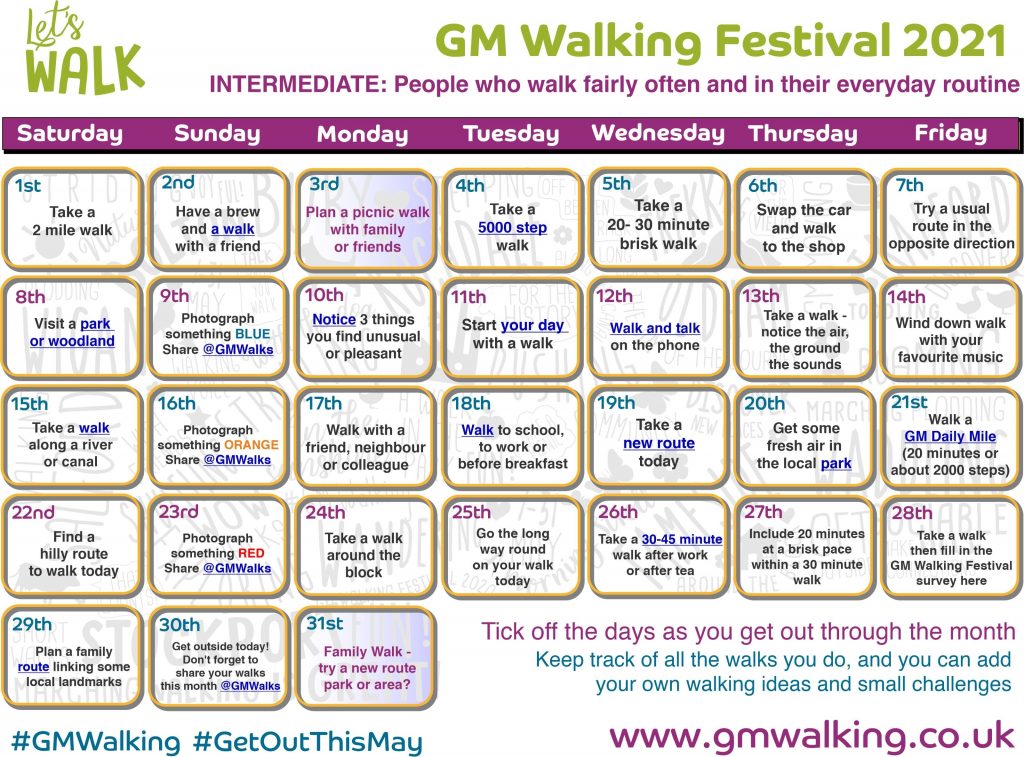 For more details go to https://gmwalking.co.uk/festival/
Social Share