New research released by the Youth Sport Trust has recorded teachers' accounts of what a return to PE and sport in schools across the UK looks like following six months of closures.
Ali Oliver, Chief Executive of the Youth Sport Trust, said:
"The wellbeing of our children must be a national priority right now. If we want to help children 'catch up' in the classroom we need to ensure they are active every day and are learning important life skills through PE that they can draw on to help them cope in the classroom and beyond".
In secondary schools over a fifth are offering less timetabled PE than before COVID. Around half of all schools will be delivering less extracurricular sport in the Autumn term and, additionally, around four in 10 will offer none.
PE teachers and senior school leaders have told the Youth Sport Trust how life for children in schools is now more sedentary, with restrictions on their movement and some children not even moving between lessons. This has resulted in almost three quarters of teachers reporting children returning with low levels of physical fitness – one teacher commented that children were struggling to complete short bursts of activity without becoming out of breath.
Key findings:
While most teachers will deliver the same as pre-COVID, some teachers will deliver less or even no curriculum PE this term: 17% of Key Stage 2 will deliver less or no curriculum PE, 22% at Key Stage 3, and 26% at Key Stage 4
73% of teachers reported children returning with low levels of physical fitness
49% have noticed mental wellbeing issues in pupils including anxiety and fear
50% of all teachers surveyed reported a cautiousness about interpreting the guidelines correctly
65% of all teachers surveyed said that being able to follow delivery guidance due to logistical issues including cleaning equipment, social distancing, having to stay in class bubbles or staggered break/lunch times was an issue or barrier to delivering PE
52% of teachers have noticed educational gaps as children return
To find out more click here: https://www.youthsporttrust.org/news/children-return-pe-low-levels-physical-fitness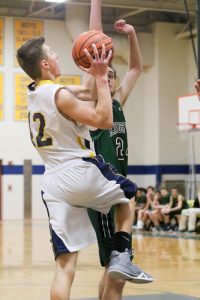 Social Share