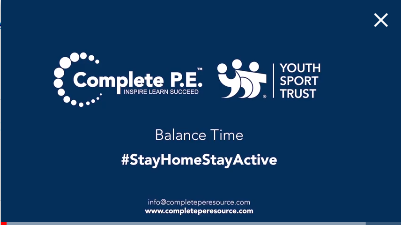 Complete PE. An interactive online resource that enables you to plan & implement high quality PE, with 700 suggested sequences of learning for Foundation, KS1 & KS2.
https://www.completeperesource.com/
Their youtube channel has free to access short video clips of activity ideal for using at home.
https://www.youtube.com/playlist?list=PLnwoPgo24bhmqV8Y76iXnwYw9T9AlxbqJ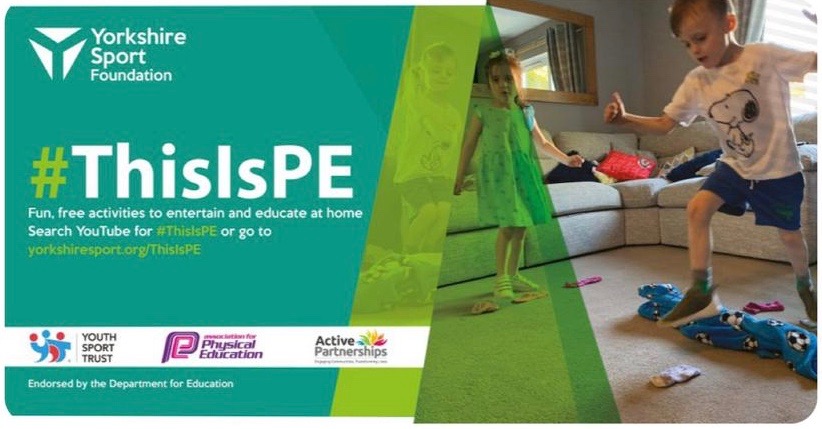 #ThisIsPE. For primary teachers planning remote learning. The videos are presented by PE teachers and linked to the Primary PE curriculum so it is a fantastic way of educating your children physically at home!
https://www.yorkshiresport.org/get-active/thisispe/
#ThisIsPE. Short videos delivered by PE specialists, linked to the primary PE curriculum that can be done at home with no equipment.
https://www.youtube.com/playlist?app=desktop&list=PLYGRaluWWTojV3An2WEgsQ4qGFy_91jDL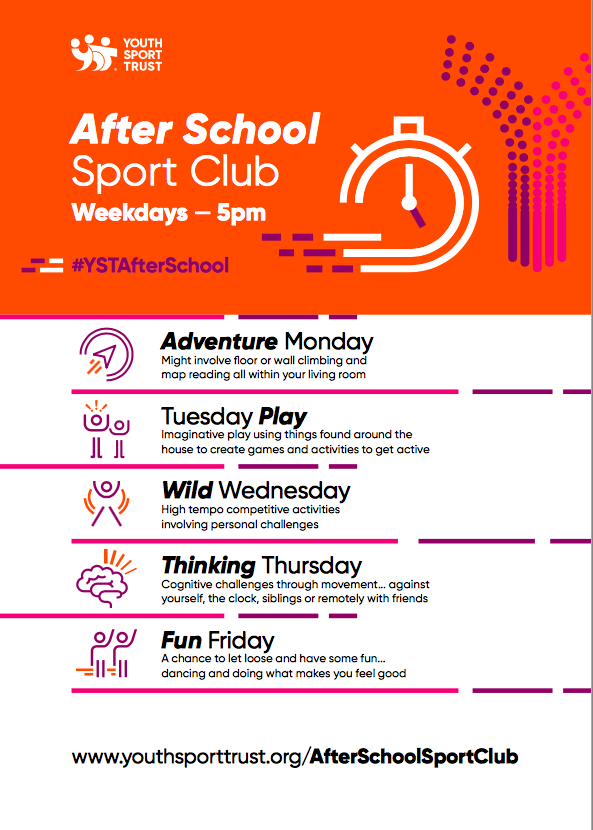 Youth Sport Trust have launched a new You Tube channel with a daily after school sports clubs for your students led by Athletes from different backgrounds, abilities and sports. Children and young people can join in with the live broadcast for free on the YST YouTube channel.
Social Share