Competition is a key element of the work Manchester Schools' PE Association and Manchester's School Games Organisers. We strive to ensure that there are opportunities for all children to enjoy and compete in a range of competitive sports, with clear pathways to county events and beyond.
Schools can book onto all competitions via the online booking system. Early booking is advised as there are limited numbers of entries for some events. All entries are confirmed in advance of the event.
Click here to view the events calendar
School Games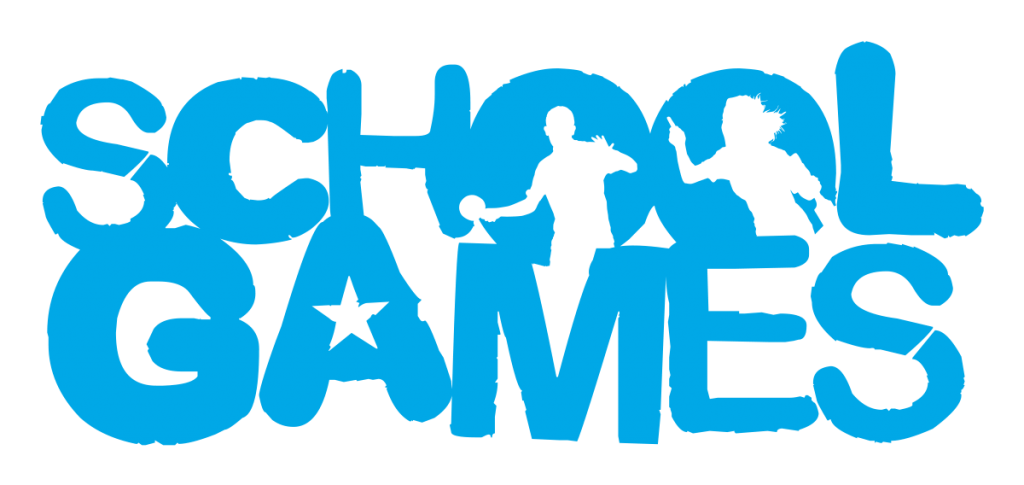 Regardless of your role, being a part of the School Games can be a hugely beneficial and rewarding experience. Read on to find out just a few of the benefits which are available.
For young people…
Have fun and enjoy themselves!
Develop friendships and meet new people
Become more determined and demonstrate resilience
Understand and demonstrate the importance of respect for others
Learn to develop self control and manage emotions
Experience being part of a team and understand your contribution to it
Win with pride and lose with grace
Learn the importance of practice and preparation
Learn how to set realistic goals and work towards achieving them
Aspire to improve and challenge themselves
The School Games MISSION is …..
Keeping competitive sport at the heart of schools and providing more young people with the opportunity to compete and achieve their personal best.
Hear Ella's story about the benefits of the School Games…
The School Games is a unique opportunity to motivate and inspire millions of young people across the country to take part in more competitive school sport. The School Games are supported by three Government departments – the Department for Education, the Department of Culture, Media & Sport, and the Department of Health – with funding from Sport England, through the National Lottery. The Games are designed to enable every school and child to participate in competitive sport, including meaningful opportunities for disabled youngsters.
The School Games are made up of four levels of activity:
Level 1 – Intra-school competition. Sporting competition for all students held within their school that may culminate in a School Games Day.
Level 2 – Inter-school competition. Individuals and teams are selected to represent their schools in local inter-school competitions organised and delivered by the School Games Oganisers and partners. Teams from each competition qualify to compete at Manchester Schools' finals and represent Manchester at the Level 3 Greater Manchester School Games.
Level 3 – School Games Festival. Greater Manchester hosts two Level 3 Sainsbury's School Games festivals each year, in the spring and in the summer. These are multi-sport events and a culmination of year-round school sport competition. Winning teams from each of the ten SSPs in Greater Manchester compete in these games.
Level 4 – National Sainsbury's School Games festival. The Sainsbury's School Games finals; a national multi-sport residential event where the most talented young people in the UK are selected to compete at venues such as Manchester's Sportcity and the Olympic Park!
There are many benefits to schools that are involved in the School Games. These include:
Resources: using PE and school sport as a vehicle to raise standards through cross-curricular activities;
Reward and Recognition: monthly awards to SGOs and schools who blog about their School Games activities and are active on the School Games website;
School Games Mark: nationally recognised award for schools committed to developing and delivering PE and school sport; and
NGB Formats: resources which support schools in delivering intra- and inter-school competitions.
What can the School Games do for me?
Nationally and locally the School Games is being delivered through partnerships.
At a local level, the School Games is delivered by schools, clubs, county sports partnerships and other local partners. Local Organising Committees have been set up and are chaired by headteachers, to oversee the county festivals. County sports partnerships have an important role to play in helping to stage the festivals.
The national partnership is made up of:
Sport England, which is the Lottery distributor and are supporting the engagement of National Governing Bodies of Sports and County Sports Partnerships;
the Youth Sport Trust, the landscape lead organisation for school sport, which has been commissioned by Sport England to provide development support to schools, sports and other local partners;
the Department for Culture, Media and Sport, which has overall policy leadership, supported by the Department for Education and the Department of Health;
Change4Life, which encourages children and families to eat well, move more and live longer; and
the British Paralympic Association, which brings the vision and inspiration of the Paralympics.
Over £128m of Lottery and Government funding is being invested to support the Sainsbury's School Games. This includes: up to £35.5m Lottery funding from Sport England between 2010-15; £28.4m exchequer funding from the Department of Health and Sport England to fund 450 School Games Organisers and Change4Life Clubs.
Make sure your school is involved and registered for the School Games  on http://www.yourschoolgames.com/